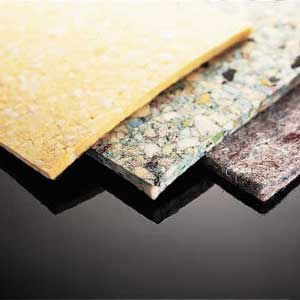 When it comes to buying wall-to-wall carpeting, what you don't know can definitely hurt you. Consider that covering a 300-sq.-ft. room will cost $650 to $3,400. And just because you spend a lot of money doesn't guarantee that you're getting the best carpet for your needs.

Buying new carpeting successfully involves much more than running your hand across some samples. The basics you need to learn: what makes a good carpet, which padding is best for you and what goes into a quality installation.

The Selection Process
When shopping, think function before form. "A lot of people look at the fiber as a measure of a carpet's durability," says Jim Allen, of carpet retailer Einstein-Moomjy in New York. "But it's only one part of the story. It's important that you take all of the other factors into account." Other elements to consider include style and weight. "The trick is to find a sample that meets your needs and style while still working within your budget," says Dave Grable, of Carpet One/Carpet Shack in Dubuque, Iowa.