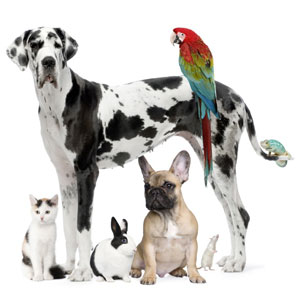 Pets are more than just animals. Our furry, feathered, and finned friends require time, attention, and as safe and comfortable a home as we do. "Most people don't think about pets when buying or building houses—not even the pet owners themselves," says David Beart of
professorshouse.com
, a Canadian company that will start building "the world's most pet-friendly house" at the end of this year. "Over half of all homes have pets living in them, but animals are still an afterthought when it comes to home improvements," says Beart. "What I really want to get across is much more than just creating the world's most pet-friendly house," Beart adds. "It's about making people think of pets with importance rather than as possessions, or even disposable."
When you're planning a home for both you and your pets, consider their particular needs. Think about whether you're putting your door-dashing dog on a high-traffic street. Will your protective pup go postal on guests? How can you make your multi-story home comfortable for your elderly dog? What common household items are hazardous to pets and not humans? (Last year, the
ASPCA Animal Poison Control Center (APCC)
handled more than 140,000 cases of pets exposed to toxic substances and hazardous things in their own homes.) Keep reading to learn what you should be looking for, and how a little planning can go a long way to help you streamline your daily routine and keep your pet safe and happy.