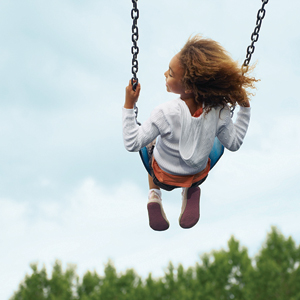 The numbers are, well, painful: More than 50,000 kids are rushed to the ER each year because of injuries suffered using backyard play equipment. Meredith Bridgers, a certified playground safety inspector with the National Recreation and Parks Association, offers her top tips for avoiding those visits:
• Install rubber mats or a 12-inch-deep layer of sand or wood chips beneath any apparatus a child swings or climbs on. The cushion should extend 6 feet in all directions from the play equipment.
• Close up open S-hooks that attach swing seats to chains.
• File down sharp points and edges.
• Clear play areas of trip hazards, such as rocks and tree stumps.