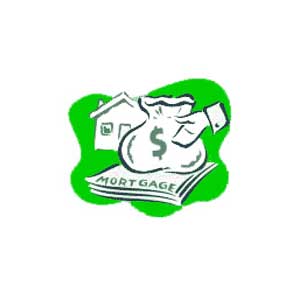 As lawmakers struggle to get ahead of the housing crisis, they've been making frequent changes to FHA. Buyers should keep an eye out for additional changes in the weeks ahead. But, in the meantime, here are the current rules of a program that—unlike other mortgage options—has become increasingly viable for many buyers.
• FHA loans must be obtained through an FHA-approved lender.
• Down payment requirements are minimal. Buyers need only 3.5% of the house's price tag.
• The down payment can be a gift from a family member, employer, local charity, or local government program.
• You can get an FHA loan even if your credit history is less than stellar.
• You must have a two-year employment record. Your mortgage payment must be less than 31% of your income, and your total debt (mortgage, students loans, etc.) must be less than 43% of your income.
• Help is provided if you ever have trouble making your mortgage payments.
Some brokers say even clients with good credit are thinking about FHA loans. Minneapolis realtor John Anderson says he's dealing with one couple that plans to use either a conventional or an FHA loan, depending on the house they buy. If the house
needs work
, they want to make a smaller down payment with an FHA loan, and hold some of their own cash for repairs.
  • If you don't have extra cash for repairs, and you're interested in buying a house that needs work, FHA has a program for you, too. Known as 203(k), this program allows buyers to borrow the price of the house and funds for home repairs all in one loan.
Marc Schwaber is president and COO of one of the largest broker firms in the Northeast, Preferred Empire Mortgage Company. He says the newly streamlined 203(k) program is becoming popular because it "can turn 'This Old House', into 'Your New House'."