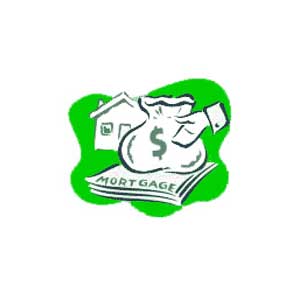 If you dare to look out your window at houses for sale, you might be surprised at what you can buy and with how little money. Prices are falling, and inventory is plentiful; it's a buyers' market.
Alas, credit is so tight, potential buyers might think they need boat loads of cash or a superlative credit score to wade into the devastated housing market. But it isn't so, largely because of dramatic changes at the
Federal Housing Administration
(FHA), a federal loan insurance program.
FHA makes it less risky for mortgage lenders; if homeowners get into trouble making payments, FHA kicks in, paying claims to the lender.
But until this year, FHA loans were capped so low that the program was out of step with the real price of a house. That changed in February 2008 when the loan ceiling in the highest priced markets went from $362,790 to $729,750. That amount is scheduled to go down a bit. As of December 2009, the new ceiling in the top markets will be $625,500, capping out at 115% of the median home price in a county or metropolitan area. Still, huge swaths of the housing market will remain, as never before, eligible for an FHA loan.
With the implosion of the sub-prime market, the real estate industry has been working to explain to brokers, listing agents, homeowners, and anyone else who will listen, that FHA-backed loans have become the last best deal for many buyers.
  FHA's rapidly increasing market share tells the story. Between 2003 and 2006, the number of homes purchased with the help of FHA had fallen to less than 4% of the houses sold. That number has rocketed up. FHA is now expected to back as many as 25% of the mortgages signed in 2009, according to the National Association of Realtors. Some predict FHA will soar right past that mark.
In other words, for many homeowners, an FHA loan has become
the
way to buy a house.
National Association of Realtors
spokesman and veteran Minneapolis, Minnesota, realtor John Anderson says, "Most
first-time buyers
are going to be FHA...(A)nd FHA is being used by second- or third-time buyers." Anderson recommends, "Anybody who doesn't have at least 10% to put down should think about an FHA loan."