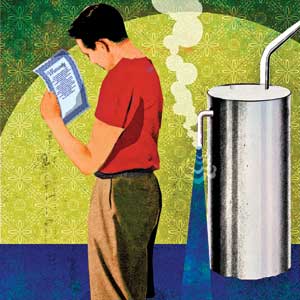 When she put her six-year-old Seattle home on the market a few months ago, This Old House reader and real estate broker Reba Haas knew darn well she needed an edge. Sure, the housing market isn't as grim there as it is in other parts of the country—but it ain't what it used to be, either. That's why Haas sweetened the pot by spending $360 on a one-year home warranty that covered items such as the HVAC system, plumbing, and most major ­appliances. The policy will give the new owner the confidence that any problems will be covered for one year after closing. "For me, it was a no-brainer," says Haas, who just sold the house.

A Smart Strategy for Sellers

As a real estate agent, Haas knows home warranties are an effective way to entice buyers in an increasingly com­petitive market. American Home Shield, one of the country's largest providers of them, saw a 20 percent ­increase in sales from 2006 to 2007. About a quarter of U.S. home sales now have warranties attached to them.

"It's definitely a selling tool," says John Fister, a real estate professional in Lexington, Kentucky, "especially if a house is more than 10 or 12 years old. That's when things like the water heater and furnace are reaching the end of their life spans. It's a big positive knowing those things are covered, so you don't get stuck replacing them." A few years ago, when the real estate market in Lexington was hot, home warranties were a rarity; now, says ­Fister, they're all but expected.