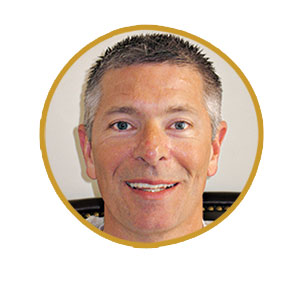 CASE #2:
No Tools, No Manners, No Way
Gary O., Reston, Va.
"Even the simplest things that shouldn't go wrong, will go wrong. I had bathroom mirrors installed. The crew didn't have a level (I provided mine); they didn't have a stud finder (I provided mine); they didn't have drop cloths (I provided mine). It got worse once the work began. A drill slipped, just missing the new granite vanity top and making a dent in the drywall (not repaired); they put glue on mirrors while they were lying on our carpet with no protection against drips; they started to install one of the mirrors in the wrong bathroom. As they left, they ran over my garden."

Reva's Diagnosis: The first red flag was no level. The second was no stud finder. The third was no drop cloth. Shame on you, Gary. You knew exactly what was going on but had the fatalistic attitude that you just can't win. If they're so unprepared, you have to say, "I'm uncomfortable with you not having the tools to do this job. I'm going to regroup and talk to your boss. Maybe you can come back another time." You could have controlled this.

Rory: Oh, geez, yeah, I would have tossed them out of the house. Now this is a small project, so you're not going to get references, but the contractor should treat your home with respect. Next time a crew walks into your house for the first time, check their manners. Are they courteous enough to ask to take off their boots or shoes? Remember, you're bringing strangers into your home.