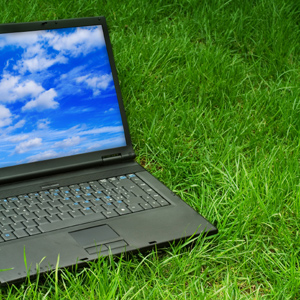 Nowadays, managing a home requires a functional home office space. Home offices present a few challenges, however, when it comes to being eco-friendly. "There are really two key issues for the office: energy and paper," says Jennifer Roberts, the author of Good Green Homes, who has been working from home for the past 10 years. Roberts has come up with a few simple ways to save trees, conserve energy, and reduce the carbon footprint of her home office. Here are her pro tips:

•Reduce paper use. Print only the emails and documents that you really need, and make double-sided printouts when possible. Subscribe to digital newsletters, opt out of paper billing, and register for online banking. "If you need to transmit a signed document, scan and email it instead of printing and faxing it," says Roberts.

•Reuse paper. Hold onto one-sided printouts and use them as notepaper. If you subscribe to magazines or printed newsletters, consider donating them to your local library or passing them on to a local salon or dentist's office when you're through with them.

•Recycle paper. Keep a recycling bin right next to your regular trash container. "And, don't just recycle—close the loop by buying recycled-content office products," says Roberts. Recycled paper, envelopes, and packaging material are competitively priced at office supply stores.