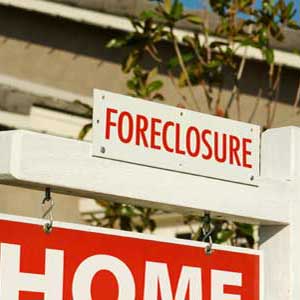 You're scared. You purchased a home a few years ago or refinanced to meet expenses, and you're afraid you won't be able to keep up with the payments. You may be one of the millions of at-risk Americans with a subprime adjustable-rate mortgage (ARM) whose interest rates will reset to much higher percentages later this year, or you may be a prime borrower who took out a different type of nontraditional mortgage. You may even be up-to-date on your conventional mortgage but worried about company layoffs and mounting expenses.
Read on: The odds for avoiding foreclosure are improving. There are new tools for refinancing, the government is promising solutions, and some lenders have voluntarily agreed to freeze interest rates on certain mortgages.
This Old House
interviewed housing-crisis counselors and credit specialists all over the country and came up with 11 top tips to help you keep your home in your own hands.
1. Do your homework.
Housing advocates say the reason many homeowners end up in unaffordable loans is that they either did not understand the terms of their loans or were duped by predatory lenders. "A good portion of the people we see are folks who received loans they never should have gotten in the first place," says Phyllis Salowe-Kaye of
Citizen Action
, the largest mortgage-crisis counseling agency in New Jersey. If you were uninformed when you got your mortgage, make sure that you don't repeat the mistake now. For basic advice about refinancing, consult the
U.S. Department of Housing and Urban Development
. Many states have also posted advice for distressed homeowners on their attorney general, banking department, or housing finance agency websites.
2. Call your lender while your head is still above water.
If your credit has already tanked, you will lose negotiating power. Also, new programs to head off foreclosure target people who don't yet have a credit problem. Under the recently announced Project Lifeline, for example, six major lenders—Bank of America, Citigroup, Countrywide Financial, JP Morgan Chase, Washington Mutual, and Wells Fargo—have agreed to suspend the foreclosure process for 30 days for qualified borrowers with decent credit ratings who are seeking to keep their homes.
3. Open all mail from the bank.
Some subprime lenders, like Washington Mutual, are calling or writing ARM customers six or more months before a reset to offer assistance.
4. Expect the rescue to take time.
"Too many people are trying to resolve the problem with quick take-away advice," says Salowe-Kaye. "You cannot get this resolved with one phone call." Helplines are jammed, it can take an eternity to reach the person servicing your loan, and it's impossible to know how many homeowners will actually hang on to their homes. Still, "lenders are definitely more willing to work out plans," reports William Sanchez of
Tampa Bay Community Development Corporation
in Clearwater, Florida. You just have to be prepared to be dogged in pursuing assistance from experts and options from your lendor.
5. Locate a free or low-cost housing counselor.
Go to the
U.S. Department of Housing and Urban Development
website to find HUD-certified counselors. The nonprofit Foundation for Credit Counseling also has an online
Homeowner Crisis Resource Center
that can connect you directly to a member counseling agency. The site features a quiz you can take anonymously to assess your risk. And
NeighborWorks America
, a national nonprofit created by Congress, supports a well-publicized national hotline, 888-995-HOPE; it promises to connect you to a live counselor.