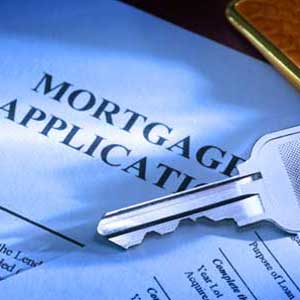 It's a buyer's market. But be forewarned: There are still unscrupulous lenders out there, and federal regulators have yet to figure out how to effectively protect prospective homebuyers from getting mired in the national mortgage crisis those scammers helped create.
That's where the editors at
This Old House
come in. We've forged a path through the thicket of online financial information, and we'll teach you how to use the Internet to steer clear of all that risky loan business now, before it's too late.
We started our research—and so should you—in the Buying and Owning a Home section of
Freddie Mac's website.
There, you'll learn how various types of mortgages work, like the difference between fixed-rate and adjustable-rate loans. A Rent vs. Buy calculator tells you whether home ownership even makes sense for you right now, while another calculator helps you determine how much house you can afford with your projected down payment and monthly mortgage bills. For information about subprime loans—the scary ones we've all been reading about lately—log on to the
Center for Responsible Lending's
site. The policy and research group, which is dedicated to fighting abusive lending practices, tells you how to avoid getting saddled with high monthly mortgage expenses you can't manage.
Next, pull your credit scores at
MyFICO.com.
When you apply for a mortgage, lenders look at scores from three national credit bureaus, TransUnion, Experian, and Equifax, to determine the level of risk they'd take by loaning you money. The higher your scores, the lower the risk for them and the better your chances are of getting more favorable terms and a lower interest rate. If your scores are low, MyFICO explains how to improve the numbers before you even start searching for a home loan. The service costs $47.85. You are also entitled to one free credit report a year from each of the three credit bureaus, but you'll still have to pay fees to get your actual scores. Get your reports at
AnnualCreditReport.com.
When it comes time to shop for a mortgage, first check out the tips that AARP recently posted for its members on
how to spot predatory lenders.
This is a must-read—whether you're 65 or 25—for advice on identifying shady sales tactics and deciphering risky terminology that scam artists use to trap unwitting prospective homebuyers in loans they can't afford to repay. Warning Sign No. 1: Someone who contacts you directly by phone, stuffs a flyer in your mailbox, or knocks on your door in an effort to sell you a mortgage. Legitimate lenders typically don't make such solicitations. They wait for you to make the first move.