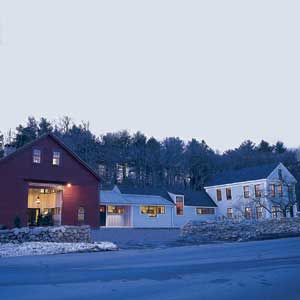 The news photos of Hurricane Charley's impact on Florida made a lot of people wonder just how strong their own homes are. We don't get a lot of hurricanes around Boston, although they do sometimes take their last gasp up here after the worst is over down south. We get our share of other storms, though, including some wicked nor'easters. And we think about building strength all the time anyway, since we want the houses we work on to still be standing 100 years or more from now, no matter what kinds of storms roar through.

Strength is one of the biggest arguments in favor of panel construction over traditional wood framing. In panel construction, beams and studs are replaced by structural insulated panels, or SIPs, which consist of a foam core sandwiched between layers of oriented strand board. We'll admit that we're traditionalists and, yes, we like to frame the old-fashioned way. But when you hear about panel buildings surviving hurricanes and earthquakes while their traditionally framed neighbors shatter into sticks, you have to take notice.

"SIPs are at least three times stronger than traditional wood frame construction," says Frank Baker, president of Insulspan, which manufactures the panels we used on the Carlisle Project. "In some cases SIPs can be up to ten times stronger. For example, after the Kobe earthquake in Japan there were documented instances of SIP structures left standing intact surrounded by the rubble of non-SIP buildings."

We've also been taking notice of the price of oil, which makes a second argument in favor of SIP construction. "Long after our SUV craze is over, we'll be dealing with energy efficiency issues," says Jim LeRoy, president of Panel Pros, the company that installed the Insulspan panels at Carlisle. "The roof panels are eight and a quarter inches thick, with an R value of 32. The walls are six and a half inches thick, with an R value of 25." That kind of top-to-bottom insulation will translate directly into lower fuel bills for this energy-efficient house.