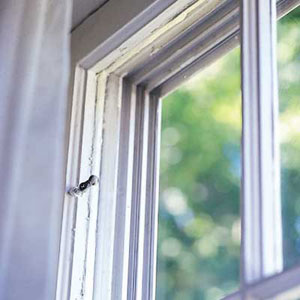 Old photographs provide an unambiguous source of evidence, documenting both small and large changes to the footprint of a house. When K.C. and Steve Chilton bought their 1866 farmhouse in Lovettsville, Virginia, from descendants of the original owners, they saw their house evolve in the background of a host of family portraits taken on the front stoop. Lacking such a gold mine, a researcher can plumb photo archives in local libraries and historical societies.

Lauren Glant was so delighted with the information she uncovered about her Brooklyn, N.Y., townhouse—including archaeological finds she dug up from the site of an old cistern in her backyard—that she started her own business doing house histories. "It's easier to get info about the home—deeds, mortgages and so on," she says, "than about the people, such as census lists," which she peruses to learn personal details about tenants and owners. Glant recommends publicizing your curiosity, because neighbors and older community members will come out of the woodwork to tell you bits and pieces about your home's history. Once you know an owner's name, she suggests searching genealogical Internet sites for more information.

Without a photograph, first-hand account, or actual mention of a house in town records, a town's property tax records can help. "If the per-acre land assessment on a piece of property goes up in a given year, it's a good indication that a house was either built or substantially improved at that time," says Florence Oliver. For example, a year-to-year study for the Schondorf property for the 1830s and 1840s showed that between 1848 and 1851 (the interim years are lost), the assessment jumped from $30 an acre to $45 an acre. Presumably this is when the Greek Revival house was built. But that's not to say that there wasn't a house on the property, perhaps in the same strategic hilltop location, before 1848. It just means that this particular house most likely dates to that time.

Gladys Schondorf isn't entirely convinced her house doesn't have more history to reveal. She imagines total renovations, and somewhere underneath all the plaster and facelifts, a rough little 1734 cottage. (After all, what did those previous landowners live in?) "The thrill of researching your house is that it conjures up so many romantic thoughts," she says. But what if she finally concludes that the house was definitely built in 1848? "Well, then," she says with a sigh, "I would have to repaint the sign."