Finishing Off Mold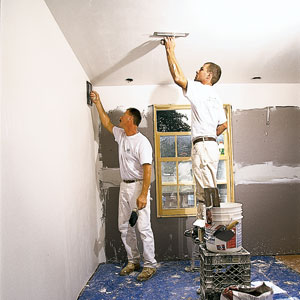 Ugly stains. Nasty odors. Respiratory disorders. All are problems caused by mold and mildew multiplying in moist, poorly ventilated areas inside our homes. Fortunately, more and more manufacturers are making products that begin fighting the fungi as soon as spores land on a surface.

The most common antimicrobial technology is Microban, the brand name for a number of different chemical processes that disrupt the ability of microbes to grow or reproduce. Various building products incorporate Microban, including caulk, carpet, grout, paint, even shop-vacuum filters. Because it's part of the material and not just a coating, it works continuously throughout a product's useful life.

Microban isn't the only game in town. USG's Humitek drywall has a different kind of antimicrobial coating on its paper facing, a favorite growing medium for mold. Georgia-Pacific got rid of paper completely on its DensArmor wallboard and replaced it with a fiberglass mat facing. But the best protection against mold, as Tom Silva will tell you, is careful construction practices that seal out exterior moisture and ventilate indoor moisture—practices that have been at the center of this yearlong series.