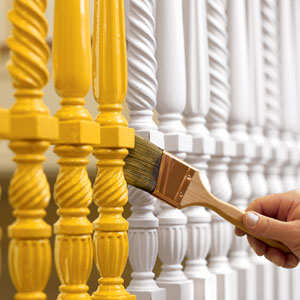 Whether it's a carpeted bedroom, a tiled bathroom, or a library paneled in quartersawn oak, each room in the house gets its distinctive look and feel from its finishes—the materials, colors, and patterns that hide the rough framing and give a space character. Finishes can be rustic (think rough-textured plaster in shades of ocher), ornate (elegant chair rails and Victorian wallpaper) or retro (chartreuse paint and shag carpeting). With so many choices and so much personal style at stake, no wonder homeowners spend a lot of time agonizing over finishes.

But as This Old House general contractor Tom Silva points out, finishes also preserve and protect the home, so they ought to be done right. "Finish work is all about labor, whether you do it yourself or hire a pro," Tom says. And since most of the labor is in the preparation, he warns never to stint on important steps like sanding. "If the job is poorly prepped, it won't look good or last."

To show you what's involved in finishing all the surfaces in a home, we've tapped the expertise of seven specialty contractors, including painting, tile, wood flooring, and drywall pros. Turn the page for an all-in-one reference showing the crucial layers that lie beneath each finishing touch.