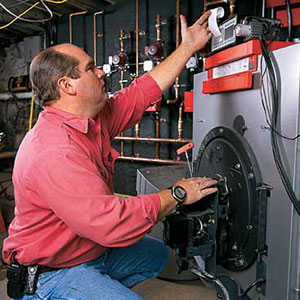 Not so long ago, staying warm meant shoveling coal or chopping wood. Those two fuels—which heated you twice, as the saying went—accounted for three-quarters of all residential heating in 1940. Today, with gas- and oil-fired central heat, attaining indoor comfort is no more strenuous than lifting a finger to adjust the thermostat.

But getting to that point is probably the most technically challenging part of any residential construction project. For starters, you want maximum efficiency, a fact made all the more acute by rising fuel prices. Heating, ventilating, and air-conditioning (HVAC) consumes almost half of a home's energy bill, so every percentage of improvement makes a significant difference. You also want your HVAC pro to consider all the factors that influence comfort—including humidity, air velocity, air quality, and radiant energy—and to choose equipment based on its ease of maintenance and expected longevity. "Proper sizing and installation are critical," says This Old House plumbing and heating expert Richard Trethewey. His advice: Hire reputable installers who know how to perform heat-loss calculations, and insist on components that have earned the Energy Star high-efficiency rating.

Keep reading for a look at the key components in the state-of-the-art heating and cooling system that Richard recommends if you're building from scratch.