As Seen on TV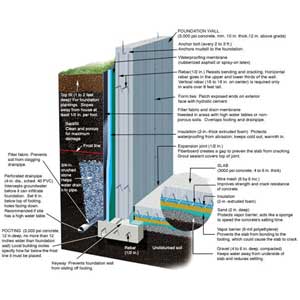 PreCast Foundation
At the Acton, Mass., project, Tom Silva shaved days off his tight schedule by using precast foundation panels for the addition. When they arrived at the job site, a crane simply lowered them onto compacted stone, where they were glued together with a polyurethane adhesive. There were no footings, forms, or form ties to deal with, and no dampproofing to apply; the panels' 5,000-psi concrete and integral foamboard insulation stop moisture migration. Installed, panels generally cost about 10 percent more than a poured foundation. "We liked them a lot," Tom says. "I'm sure we'll be using them again."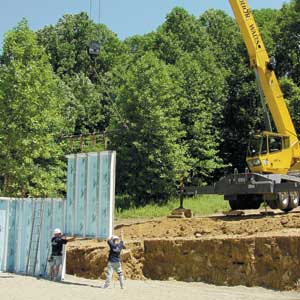 Slab Heat
Say "basement slab" and most people think "cold and damp." Not so at the Billerica, Mass., project, where Richard Trethewey, TOH plumbing and heating expert, had a few hundred feet of PEX tubing (the same stuff used to heat radiant floors) looped on top of 1-inch foamboard and buried it in 6 inches of concrete. Once the tubing was hooked up to the boiler, the basement floor warmed up to a comfortable 68 degrees. At left, plumbing contractor Brian Bilo uses the same system to heat a walkway.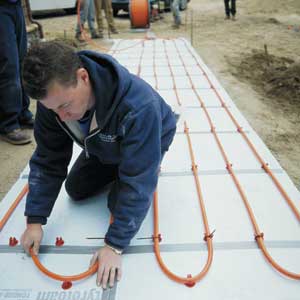 One-Step Piers
While decks and small outbuildings may not need full foundations, they still require solid support from piers resting on well-buried footings. Typically, piers and footings are poured on separate days to allow time for the concrete to cure. Now Tom does it in one shot using funnel-shaped plastic footing forms fitted with cylindrical pier forms. "As far as I'm concerned, there's no better way to make a concrete pier," he says.