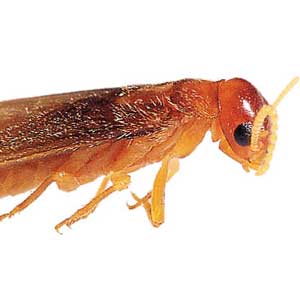 Please disregard the previous e-mail. The one about the formidable subterranean Formosan termite being exported from New Orleans in bags of mulch. The subject line for that mass e-mail should have read "urban myth." (And that's being polite.)

In classic urban–myth style, the idea that termite–infested trees downed by Hurricane Katrina are being mulched and shipped to home centers nationwide is scary and superficially logical. It is true that bite by tiny little bite, Formosan termites are dismantling much of the gulf coast, all the while shrugging off pest-control measure.

"It is so believable that termites could end up in mulch," says Gregg Henderson a termite expert at Louisiana State University, in Baton Rouge.

Yet just days after the hurricane, state authorities imposed a Formosan-termite quarantine to strictly regulate the movement of all wood material coming from the 12 New Orleans parishes most impacted.

And Home Depot and Lowe's say they have strict standards when it comes to any materials that might carry pests. In fact, they don't even buy mulch from southern Louisiana vendors. As of March, no Formosan termites had been reported in a bag of mulch they have sold.

Yet you still need to be vigilant.

While being transplanted in bags of mulch would be quicker, the range of Formosan termites expands every year as infested paper and wood is moved around the nation. Telephone poles and railroad ties—a favorite yard–contouring material—are the most common bug vehicles.

On their own, the termite swarms move up to 3/4 of a mile from their original nest every five to eight years.

The subterranean Formosan termite was introduced to the continental United States 50 years ago having traveled from East Asia on ships docking at Galveston, Texas; Lake Charles, La.; New Orleans; and Charleston, S.C.