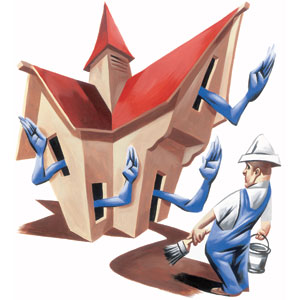 Rosemary Uzzo is enamored of her 1920 Normandy Revival house and the early-20th-century houses that surround it in Yonkers, New York. She'd never want anything to change the character of the community. But when local officials considered landmarking her Park Hill district, Uzzo balked. "I'm very much attached to the neighborhood and to my home, so it was very difficult for me to take a stand against it," she says. "But it was so restrictive."

Like many homeowners, Uzzo was afraid that owning a "historic" home would mean she couldn't freely make whatever alterations she wanted to her property. For example, if her house had been landmarked (which, in the end, it wasn't), she would have had to get approval for any change to the facade, from a new paint color to replacing roof shingles.

But there are other types of historic-house designations that impose no such constraints, and even come with big advantages. So if you own an old house — or are thinking of buying one — it pays to understand the various ways you can take advantage of its historic status.